Smart Lighting
Home Automation Services in Toronto, Pickering, and Vaughan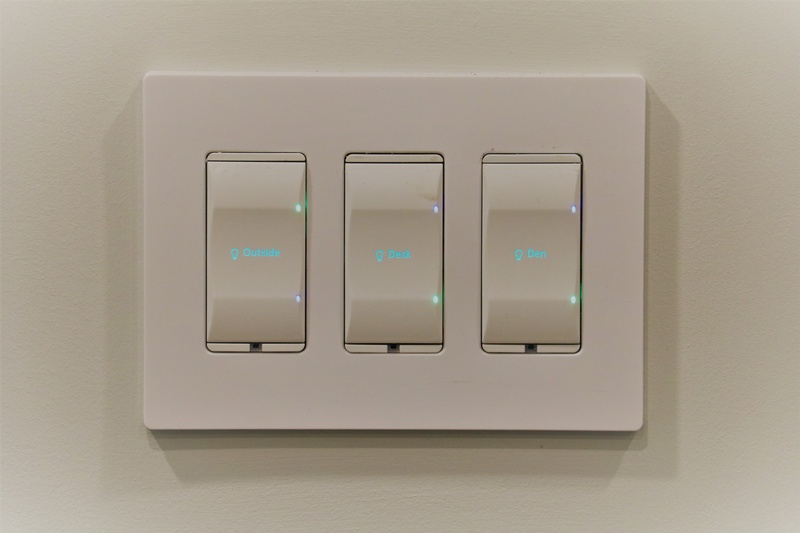 Clean Look - Great for Retrofits and New Builds
Lighting sets the mood in any home. Bring your home into the 21st century with integrated smart home lighting. What we mean about integrated is that the lighting works with you:
At dusk certain lights can automatically turn on and turn off at bedtime.
When you wake up in the morning the house senses this and turns on the lights so you can start your day (oh.... and with integrated Multi-Room audio start your favourite station or playlist).
Lighting scenes can be activated by the touch of a button on your phone or touch screen.
Lights integrated with the security system to thwart off intruders
Or how about when pressing play on your favourite media device in your theatre the lights automatically dim for optimal viewing.
Add to this screw less faceplates and illuminated/labeled switches (for those multi-gang scenarios) and you have a home that is 21st century ready and looks great.
For those of you who don't like switch plates on the wall we can also install panelized lighting which centralizes the lighting by the electrical panel (check out the Control4 site).
Once automated with Control4 all of the lights are controllable through your phone, remotes, touch screens or Alexa/Google pods.
We are a leading provider of Control4 Smart Homes for the GTA - Toronto, Etobicoke, Oakville, Burlington, Mississauga, Vaughan, Pickering.