Get your Free Selection Kit
How do you know an ITSM ITIL Service Desk tool fits your needs?
It is not easy to find the right tool that not only looks good, but actually does what you are looking for.
Often we see questionnaires through which companies try to identify if our solution meets their requirements. Other times we get phone calls or immediate demo requests. It all comes down to the same question . Does IncidentMonitor meet my requirements?
It takes a lot of work to get the right information from vendors. Why re-invent the wheel?
We suggest that you follow a few steps to successfully develop a Request for Information document. The selection kit contain all the information you need. We collected many of the questions we have received from customers into a single document.
---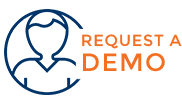 ---