IncidentMonitor News August
We recently launched a minor release called 9.7.35. The video below discusse the new functionality added to this point release. We constantly strive to improve IncidentMonitor™ based upon ideas from our customers as well as current market trends. If you have ideas or when you think 'hmm.. that can be done better' let us know. Don't be shy. We love to hear your thoughts. Contact your account rep, log it as a support request or fill our contact form on the web. We very much appreciate your input. If you scroll down this page you can read what we plan to come up with!
Support and Self Help Video's
Besides developing IncidentMonitor™ we are also working hard on improving our service. You might have already noticed when you login to our portal and search the knowledge base. The last couple of months we added hundreds of short how to video's in this collection. When you log in to our support portal and open the Knowledge Base, you can select the collection IncidentMonitor™ On Line Help, type in your search word/phrase and off you go. A list of video's comes up. Below an example of various workflow video's. Obviously the more detailed my question the better the result.
IncidentMonitor™ Road Map – What's coming
Our next release is expected early fall and we are working on a few exciting features that will benefit all our clients. Without going in to too much detail here's what is planned:
Updated Service Level Rule Engine: Most of you are familiar with the detailed service level rule engine. You can set rules at the most detailed level. Now you can minimize the number of rules and set rules on a broad level in the application - significantly reducing your administration time. Keep an eye on your mailbox. We expect to be able to present this within 2 or 3 months!
New Report Query Tool: Our current report query solution will be replaced with a far more advanced solution. This drag and drop query tool allows you to select the fields you want to report against, graph it and push it out. The query definition is all drag and drop and much more intuitive.
Updated Preview window: The preview window of a request will be much more interactive. Fields which can be changed today by opening the full request will from this version on be editable through the preview window. It will not be necessary to open the full request anymore except when you want to open multiple at the same time and line them up to, say, compare a couple of requests or copy information.
Inline Updating of a Request: Presently hen you click to update a request a task window pops up. This will change. From now on the update will come up immediately with your default task or with a task list directly in the preview or in the overview. It will be much faster and easier to update a request.
CC List Visibility: The people you have put in cc on a task or request is very prominent in the preview so you know immediately who had received the information. This way you always know who is involved and who should be updated.
New Flex Licenses
We regularly get the question for a few extra licenses for a short period to do some testing or to expand the service desk because a large project needs to be supported. This is not a problem and we will cut you a temp key. The downside of this is that you should not forget the replace the temporary key for the original key again when the temporary key expires. When you regularly need some additional licenses this will be a problem. Specifically for questions like that we have introduced our Flexible License Plan. This plan allows you to extend the number of resources without the need to request temporary extra licenses. On top of your purchased licenses we will add an unlimited license key for concurrent licenses. A report will be set up. This report will run automatically each month and will be emailed to you and to us. This report will tell us the maximum number of concurrent licenses used in the month. You will only be charged for the licenses used. This Pay Per Use solution gives you a lot of flexibility.
---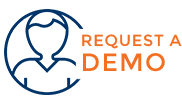 ---