Manage Events And Streamline Pro-active Support
Service desk software is designed to organize customer support for businesses and simplify it for their clients. It is a point of contact between the service provider (IT) and its users. By gathering all the pieces strewn about the physical and digital customer services landscape and organizing it, it helps your company achieve maximum efficiency. Monitor 24-7 is excited to announce the IncidentMonitor, a service management software designed for any organization (small/mid-sized to enterprise) looking for a software solution to support their service organization.
Network management tools usually send notifications and alerts from assets. These alerts then request action from the support team. On the other hand, IncidentMonitor Network Management integration picks up these notifications directly in the central service desk solution, create a ticket, assign it automatically to the appropriate resource or team, manages and monitors the SLA and escalation procedures. This helps you centralize all IT and non IT related issues in one single service desk, streamline support and improve business continuity following internal and external service level agreements and business policies.
It helps the central business to get a better idea of critical business systems and the support team to give them one central location where all issues are managed. IncidentMonitor offers this integration feature without any additional cost. Any third-party network management tool that can send notifications through email, XML, or any other communication form can be integrated. Various network management tools can also receive notifications from IncidentMonitor back, creating a bi-directional connection. Think of tools like Microsoft SCOM, Nagios, SolarWinds, and many others.
Any customer that already uses IncidentMonitor has access to these features. New customers get this as part of the purchase or subscription. An alternative to this could be a stand-alone network management tool firing notifications to email. But Office outlook needs to be used to keep an eye on this, or some network management tool that has its own dashboard. This means you need to manage multiple dashboards if you run multiple network management tools. IncidentMonitor can integrate into as many tools as you need.
If you're looking for an ITSM Service Management framework designed for today's Agile IT, contact us at (416) 410-2716 / 1-(866) 364-2757 for the branch in North America and +31 (0)23 204-4264 for the branch in Europe. At Monitor 24-7 Inc., you are dealing directly with the software vendor.
Our support staff is extremely knowledgeable and based in Toronto, ON, and Amsterdam, NL. We use our own tool to provide industry-leading support, just ask any of our existing clients about their experience. Training videos are online and accessible through our service portal, and all our support staff members are Systems Engineers involved in the installation and implementation of IncidentMonitor, they provide real-world knowledge and troubleshooting skills immediately (this is much more reliable than online forums and dispatching call centres).
We offer the following software: service desk, help desk, ITIL, ITSM, incident management, service catalog, change management, service management, CMDB, customer service. We serve clients across Markham, Toronto, Ottawa, Ontario, Vancouver, British Columbia, Canada, and Chicago in the USA. We also serve clients across the Hague, Haarlem, Amsterdam, Rotterdam, and Utrecht in the Netherlands.
To learn more about the services I offer, please click here. To get in touch with me, please contact me here.
---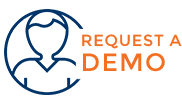 ---