Common Mistakes Companies Make When Implementing Service Desk Software
Service desk software is designed to organize customer support for businesses and simplify it for their clients. However, incorrect application of this software can lead to added complications and no benefits. To help you avoid situations like these, Monitor 24-7 inc. has put together a list of the three most common mistakes companies make when implementing service desk software.
1. Implementing too many ITIL processes at the start
One of the most common mistakes is that customers want to implement too many ITIL (Information Technology Infrastructure Library) processes at the beginning. It is too complicated, and it does not allow the users to get used to the new tool. Too many processes implemented in one go takes too much time and will impact delivery heavy. A phased approach, on the other hand, is much better. Start with the most straightforward process, introduce that and let people get used to it, only then implement the next one.
2. Starting with asset and configuration management
This is usually the most intensive process as information is never at hand and all over the place. It takes a lot of time, especially when all the things in the tool have already changed. A better approach would be to start with incident management and set up the most common assets. Have people get used to this, link assets to incidents that are recorded, load assets from AD, and slowly expand.
3. Implementing a tool without involving the user community
The introduction of a new solution will fail when the user community is not happy about it. A better approach is to set up a small group of people of multiple departments, get their input, and based upon that set it up. Introduce the tool first to that small group, collect feedback, update the tool, and introduce it to a larger portion of the user community, collect feedback, and move forward.
To avoid other mistakes like these, reach out to the experts at Monitor 24-7 inc. We provide the best value in service management software in Markham, Ontario, and Haarlem, Netherlands. Our software is the most up-to-date, technologically advanced and business savvy service desk solution on the market. To help you use our software without a hassle, we have created simple training videos, which are accessible online and through our service portal. If you reach out to our staff for help, you'll be happy to know that our support staff includes systems engineers involved in the installation and implementation of our software.
For a complete list of our services, please visit our website. If you have any questions about service desk software, we'd love to hear from you. Please contact us here.
---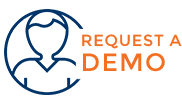 ---