Workflow: A Service Management Essential
Managing large volumes of service requests can be daunting, as you need to pay attention to what the requirement is for each request. Similarly, you must verify when it came in, what its priority is, and who it needs to be assigned to so that it can be promptly taken care of. To streamline your operations and provide optimal services, at Monitor 24-7 inc., we offer an all-inclusive service management solutions.
Given today's service management delivery requirements, our solutions go way beyond the standard break and fix issues that require a bit of an ad hoc type of flow (i.e., flows which may be similar but are not always the same). They also extend into the other areas of the business, which requires a more structured or procedural flow to ensure consistent, repeatable results (for example, Change Management or Human Resources On-Boarding).
To enable excellent service management from start to finish, we have embedded a workflow engine into our service management software. With this workflow engine, you are afforded the ability to handle more complex issues rather than simple break or fix issues. You also receive the ability to elevate the service desk's visibility and operational worth within and to the organization.
At the same time, our workflow feature enables you to design multiple process flows and integrate approvals as components of the process flows. This allows the service management framework to extend well beyond Information Technology Service Management (ITSM) processes (i.e., not limited to Incident, Problem, Change) and integrate with other delivery processes within the organization.
Who can benefit from this cloud-based workflow feature?
While internal IT departments can certainly use a flexible workflow engine, we hope that it can extend its reach beyond IT and integrate more within the business side of an organization by supporting business needs. ITSM tools should provide the workflow facility as one component of a larger service offering to make sure every part of an organization functions smoothly and is aware of what needs to be done and the correct procedures to complete a task.
IT departments become more integrated within the organization with flexible workflows in place. They work better with the business and become more involved in business-related issues. Thus, with a good workflow feature in your service management software, you will be able to break down the silo between IT and the business.
From an IT perspective, having consistent, repeatable delivery of services can significantly reduce downtime. Downtime or instances when an internal network breaks or simply slows down can cost organizations large sums of money. One study suggests that several thousands of dollars are lost every hour when a network outage or degradation occurs (depending upon the size of the organization).
Fortunately, service desk software like ours has been able to keep networks and workflows intact by shaping different organizations' view of IT. So the more services offered and the more reliable the delivery of said services, the better are the prospects of IT in the future. However, this cannot be achieved without an integrated workflow engine within your ITSM tool.
How to use a workflow engine?
Our workflow engine offers a drag and drop configuration allowing you to achieve 99.5% of all of your workflow needs. The other 0.05% makes sure there is an option for a lightweight coding environment. The decision points within the workflow can be made on custom form fields (i.e., forms you have designed and published to your end-users). This, we believe, is the key to advanced workflow and the satisfaction of business needs.
Our workflow engine is a free feature that comes along with our service management software. This feature, along with our core software, is designed to help you get more done in less time and improve your customers' experience. To give our service management software a try, and experience the benefits it provides, reach out to Monitor 24-7 inc. today! You can call us at 1-(866) 364-2757 to schedule a demonstration of our software with our sales team or check the support portal on our website for videos. Our service team is also ready to help you understand the software and make the most of it.
At Monitor 24-7 inc., we specialize in creating technical solutions that increase customer service and improve business efficiency. We offer the best value in service management to users in the US, Canada, the UK, and the rest of Europe. Our mission is to provide a solution that helps businesses stay organized without the need to invest in new modules continuously. With our service management software, your integration, workflow, service portal, and form designer options are virtually limitless.
For more information about our service management solution, please click here or get in touch with us by clicking here.
---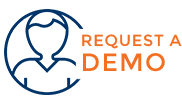 ---