A Glossary of ITSM Terms
Every industry has its own language and terms. These words and phrases can be confusing to anyone who is not part of the daily operations of a specific industry, and the IT service management business is no exception.
To help you understand the terms, acronyms, and phrases regularly used in the service industry, Monitor 24-7 inc. has created this handy reference guide. Here you'll find valuable information allowing you to comprehend and communicate your service management needs effectively.
Configuration Item (CI)
Configuration Item (CI) is a Typical ITIL term that refers to a component or other service asset that needs to be managed in order to deliver an IT service. Information about the CI is recorded in the CMDB (Configuration Management Database). A CI can consist of one or multiple components. Think of a server that runs IncidentMonitor ITSM software. The CI is the hardware, OS, and IncidentMonitor software plus any formal documentation. IncidentMonitor offers a very extensive CMDB, which goes a bit further. We refer to this as Asset Management
Event management
It is the process responsible for managing events throughout their lifecycle. Event management is one of the main activities of IT operations. Think of a network management tool that fires alerts. A good ITSM tool picks these alerts up, publishes on a dashboard, alerts people, and escalates if necessary.
Impact
Impact is the result of an incident, problem, or change in business processes. The higher the impact on the organization, the more urgent a fix is required. The impact and urgency define the priority, as you can imagine.
Incident
Incident is an unplanned interruption of an IT service or sudden reduction in the quality of an IT service, or a failure of a configuration item. For example, the failure of one disk from a mirror set.
Major Incident
It is the highest category of impact for an incident. A major incident results in significant disruption to the business.
Incident Management
It is the process responsible for managing the lifecycle of all incidents. Incident management ensures that normal service operation is restored as quickly as possible, and the business impact is minimized.
Problem Management
It is the process responsible for managing the lifecycle of all problems. Problem management proactively prevents incidents from happening and minimizes the impact of incidents that cannot be prevented.
Key Performance Indicator (KPI)
KPI is a metric that is used to help manage an IT service, process, plan, project, or other activity. Key performance indicators are used to measure the achievement of critical success factors. Many metrics may be measured, but only the most important of these are defined as key performance indicators and are used to actively manage and report on the process, IT service, or activity. They should be selected to ensure that the efficiency, effectiveness, and cost-effectiveness are all managed. A good ITSM tool like IncidentMonitor makes the KPIs available through a dashboard.
Service Level
Service level is measured and reported achievement against one or more service level targets. The term is sometimes used informally to mean service level target.
Service Level Agreement (SLA)
SLA is an agreement between an IT service provider and a customer. A Service Level Agreement describes the IT service, documents service level targets, and specifies the responsibilities of the IT service provider and the customer. We often see that SLAs work very good for internal support using an SLA to manage service level.
Service Asset and Configuration Management (SACM)
The process responsible for ensuring that the assets required to deliver services are properly controlled, and that accurate and reliable information about those assets is available when and where it is needed. This information includes details of how the assets have been configured and the relationships between assets.
Response Time
Response time is a measure of the time taken to complete an operation or transaction. It is used in incident management as a measure of the time taken to answer the phone, or to start diagnosis. Good tools typically offer three types of response times: Time to acknowledge, Time to resolve, Time to respond.
Service Catalog
Service catalog is a database or structured document with information about all live IT services, including those available for deployment. The service catalog is part of the service portfolio and contains information about two types of IT service: customer-facing services that are visible to the business; and supporting services required by the service provider to deliver customer-facing services.
Release and Deployment management
It is the process responsible for planning, scheduling and controlling the build, test, and deployment of releases, and for delivering new functionality required by the business while protecting the integrity of existing services.
Threshold
Threshold is the value of a metric that should cause an alert to be generated or management action to be taken. For example, 'Priority 1 incident not solved within four hours.'
If you're looking for service management solutions, reach out to Monitor 24-7 inc. Our product, Incident Monitor, is an advanced and flexible ITSM solution that allows for smooth and hassle-free relationships with customers.
The software we offer includes service desk, help desk, ITIL, ITSM, incident management, service catalog, change management, service management, CMDB, and customer service.
To learn more about how we can help you, visit our website. If you have any questions about our product or ITSM terms, please get in touch with us here.
---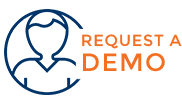 ---