How Monitor 24-7 Inc. helps clients with integration of multiple tools to IncidentMonitor
As a committed, collaborative, and communicative firm, at Monitor 24-7, we take immense pride in delivering solutions that improve efficiency for our clients. Often, we're tasked with providing a solution that may seem simple, but requires an adequate amount of groundwork and integration.
Keep reading to learn about how we maximize the potential of our product - IncidentMonitor, to help clients achieve a more streamlined process, better workflow, and seamless integration of several tools and software.

The Challenge: Integrating multiple tools to streamline a process.
As specialists in service management software solutions, we have clients who seek a reliable service desk solution that is easy to integrate with other software tools they use. While more often than not, the request is possible, at times, a novel solution is required.
Recently, we were approached by a client who was fixated upon keeping contact information in a solution TeamDesk as they have used it for many years. They needed the contact information to be synced to the service desk solution as they didn't want to manage contact data on multiple databases.
In addition, the client wanted to integrate the same system to a VoIP phone system called Xelion. This integration aimed to streamline a client's history. For example, when a call comes in, the service desk solution should pop up the caller's information, historical issues they reported, and other essential information.
The client also wanted the ability to call the client directly from a ticket that is created by the service desk software. This would require firing up the VoIP phone for a client as soon as the phone number is ticked.
The other requirement the client has was the integration of development software tool Jira and the service desk software, so that incoming help desk issues which appear to be a development bug or enhancement request could be moved over to Jira, without the need to type it all over again using another tool.

The Solution: IncidentMonitor.
IncidentMonitor is an advanced and flexible information technology service management (ITSM) solution. With IncidentMonitor, we can integrate any tool in the market. A simple, yet robust external business partner feature allows us to send and receive info to and from other tools.
To fulfill the requirements of this client, our primary challenge was the integration of the other tools. As IncidentMonitor is designed from the ground up to integrate to other tools and act as the manager in the middle, the only thing we needed to do is analyze the tools the client asked for.
Many tools in the market aren't prepped for integration, which requires some coding on the other tool to get the integration going. The three tools asked for by this client were well documented and allowed us to realize what was needed within a short period. Within an hour we integrated to the voip tool. The other two tools were a matter of mapping the fields to be synched and activate the sync process. This was done in just a few days. We successfully integrated the required tools, and the client was happy with the updated product they received.

The Bottom Line
As a strong, profitable, privately owned, and financially responsible organization, at Monitor 24-7, we are proud of IncidentMonitor, and how together, we can offer pride of ownership, agile development, and rock-solid business stability, translating into smooth, hassle-free relationships with customers. In a market that can be over-complicated, we offer solutions that simplify your service desk challenges and help you breathe easy.
As part of our extensive services, we offer Service Desk, Help Desk, ITIL, ITSM, Incident Management, Service Catalog, Change Management, Service Management, CMDB and Customer Service to clients across Markham, Toronto, Ottawa, Ontario, Vancouver, British Columbia and Chicago in the USA, and Hague, Haarlem, Amsterdam, Rotterdam, and Utrecht in the Netherlands.

To get started, get in touch with us by clicking here. To learn more about how IncidentMonitor, please click here.
---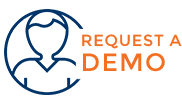 ---