Busted! Don't Believe These Service Management Software Myths!
When it comes to service management software, by leveraging technology efficiently, you will have everything your service business needs to become more efficient and profitable. Unfortunately, like every other field, the service management industry is riddled with misconceptions and myths that have come to be accepted as the truth.
By believing these false facts, firms and business owners fail to arm themselves with the right tools that will take them ahead of their competitors and boost their growth.
As a leading service management software provider, Monitor 24-7 wants to help you avoid falling prey to the numerous misconceptions that exist. To do so, we have debunked three of the most widely believed service management software myths.
Myth 1: Following ITIL is going to guarantee service delivery excellence.
ITIL (Information Technology Infrastructure Library) is a framework - only a framework! Many people believe this myth because the industry touts it as gospel truth - but it's simply not true. You need to select the best pieces of ITIL that best fit your organizational needs and culture. No two organizations operate in the same way and deliver service in the exact same manner. Corporate culture always plays a big role in service delivery and approach.
For this reason, IncidentMonitor ships with ITIL verified templates that are easily adaptable and customizable for your specific organizational needs. You gain all of the benefits of an ITIL based framework while still working within the confines of your organizational culture and structure. Too often, we see IT departments workaround processes and circumvent steps because the out-of-the-box processes were not adaptable, or it was too difficult to implement. If the tool becomes an obstacle, then it hampers your service delivery not improves it. Remember, new installations start with Incident Management first – it's low hanging fruit which touches the end-user community and provides the most immediate impact on your organizations' Service Management initiatives.
Myth 2: DevOps will solve all of my Service Delivery woes.
There has been much hype surrounding DevOps which, in its own right, is a valuable rethink of the value chain of software delivery. DevOps, in its essence, is the integration of development and operations, so the silo between development and deployment is broken to ensure that deployment contains a complement of "full-stack" skill sets.
Does it aid in Service Delivery of IT services? Yes, but from a software development or deployment perspective. It is not focused on Service Management and delivery of the more operationally specific IT Services which IT delivers such as break/fix, new hire/leavers, network outages, hardware deployment, Change Management, SLA Management, etc.
DevOps should integrate within your service delivery, enabling your organization to rule out software changes more reliably, but it does not guarantee the dissolution of your service delivery woes. Again, corporate culture becomes a big factor in the acceptance and success of a DevOps initiative which should be integrated into an overall Change Management cycle so that you can extract the correct metrics for Business or IT transparency.
Myth 3: ChatBots will solve all your problems.
One of the most hyped myths in the IT industry to date is the advent of ChatBots and how they are going to solve the world's problems. Remember, we heard this a decade ago with Knowledge Management and "self-service" how we could eliminate Service Desks and redeploy people to more business strategic initiatives. What people did not realize was that all of those natural language search engines require data and metadata to build up their effectiveness. The same goes for ChatBots. They are simply another tool or channel we have available to us to improve our service offerings.
For the best service management software in Canada, USA, and the Netherlands, reach out to Monitor 24-7. With our advanced and flexible information technology service management (ITSM) solution – IncidentMonitor, we offer our clients pride of ownership, agile development, and rock-solid business stability, translating into smooth, hassle-free relationships with customers. In a market that can be over-complicated, we offer solutions that simplify your service desk challenges and help you breathe easy.
As part of our extensive services, we offer Service Desk, Help Desk, ITIL, ITSM, Incident Management, Service Catalog, Change Management, Service Management, CMDB and Customer Service to clients across Markham, Toronto, Ottawa, Ontario, Vancouver, British Columbia and Chicago in the USA, and Hague, Haarlem, Amsterdam, Rotterdam, and Utrecht in the Netherlands.
For a complete list of our services, please click here. If you have any questions about IncidentMonitor, we'd love to hear from you. Please contact us here.
---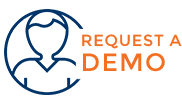 ---